Apparel Trends to look for in 2016, 2017, and beyond!
Retail fashion and promotional fashion rarely coincide with one another at the exact same time. In general, the ever-changing world of retail fashion tends to stay approximately 18 to 24 months ahead of the fashion in "our" world! As a consumer of emerging fashion apparel trends, I often check out the Urban Outfitters on State Street in Downtown Madison to see what the exciting world of apparel fashion is set to bring to market. Urban is one of a few retail companies who are ALWAYS on the front end of whatever the upcoming season's emerging fashion trend is set to be. They were the first back to market with Neon's a number of years ago. Their merchandise and design teams have inspired recent promotional industry trends such as Bella+Canvas' "flowy" collection color blocking, multi-patterned, and even an "urban" length tee. Of course, Urban Outfitters isn't the only game in town. They're one of a smattering of retailers who're on the cutting edge of fashion trends.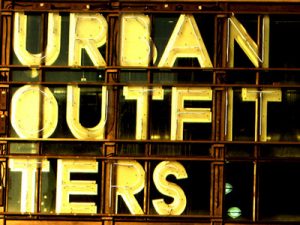 As an industry, we've started to see a major influx of retail brands, most of whom can be seen on the shelves of your favorite sporting goods store. Under Armour is the new hot brand in the promo world, attracting attention at a staggering rate. Our suppliers are bringing new brands, fabrics, and technologies to market on an almost quarterly basis which, in effect, has helped our slice of the fashion apparel world catch up dramatically to what you're seeing in retail.
New for 2017, we expect to see more technical outwear to mirror those high-end pieces you're seeing at finer outdoor stores everywhere. We're also going to see a major increase in apparel trends geared towards the occupational market. Scrubs, technical wear, and specialty (fire, law enforcement) are among the newly expanded categories we expect to see in the next few months. The expansion of fashion tee shirts will continue to reign supreme as wholesalers everywhere push the limits and stigma's of the almighty "promotional tee shirt". Expect to see more colors, lighter fabrics, and more patterns!
We're looking forward to seeing what the apparel industry brings to the table in the months and years to come! If you're looking for further guidance, reach out to one of our apparel experts here at Think It, and we'll help get you on the right track to valuable (and fashionable!!) branding!
Think it Then ink it is a promotional products and branded apparel company in Verona, WI. We build brands with logoed corporate, team, and event products from our vertically integrated design and fulfillment center. One of our unique capabilities is our specialized corporate branded stocking program that provides on-demand access to your customized products. Find out about our custom web apparel stores or available products and services at ThinkitTheninkit.com or call us at 608-845-5300.