Case Study – The Logo Matters
We get a lot of questions about corporate and team logos from people looking to order promotional products and apparel.
Will my existing logo work?
Do you design new logos?
Can you change the color of my logo?
Typically, with a printing or promotional product project, a simple logo (even a really small one) is enough to help us generate a concept. But for actual printing, we need a logo that has a high enough quality that it doesn't pixelate or blur when printing.
Here's an example of a pixelated logo: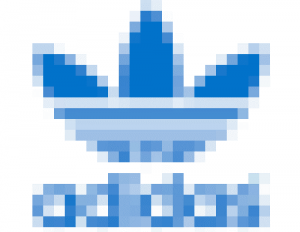 Will my existing logo work?
We often work with organizations and companies that might not have the highest resolution logo file. For the best quality product, we recommend a logo that is 11" x 10.9" in size with a 150 DPI. This means the logo would be 1650 pixels wide by 1635 pixels tall. If you're like a lot of customers you probably don't have a high resolution or EPS vector file, but don't fret.
You can submit whatever logo you have through our website. We'll take a look at it and let you know if it will work. In many cases where the logo resolution is too low, we will actually recreate the logo in a file that will work.
Do you design new logos?
A lot of our customers want a new look and a new idea for a logo or design for a specific event. We have designers on staff that recreate logos every day. Our art team works with your art file and recreates a high resolution logo.
We also help design shirt and product layouts to showcase events and products or in some cases, we create a new logo entirely. Here's an example of a logo our designer Adam Hollenzer created for a customer. Working with the soccer team, he updated the design and provided a high resolution graphic for future use. It really is a reinvention.
Here's the before/after of the logo: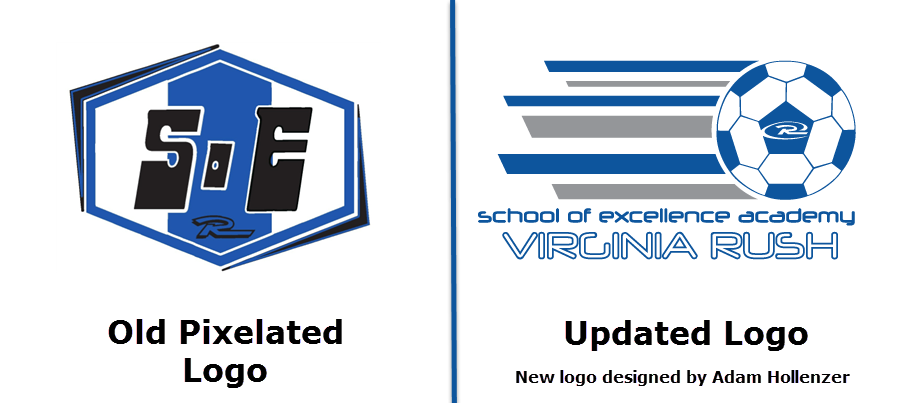 Can Think it Then ink it change the color of my logo?
Sometimes our clients are looking for a particular color combination or look to accompany an event or holiday. We're pretty good at manipulating logos to fit a variety of setting – especially unique product and t-shirt colors. A white logo doesn't work on white apparel, so we would create artwork that would complement the desired finished product.
Here's an example of a logo that required us to invert the colors to fit with a specific team color – home/away jersey combination.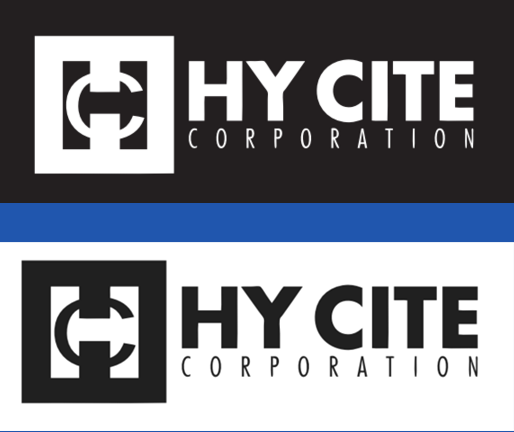 Logo Sizing
A lot goes into the design of our shirts, hats and apparel. One thing that helps us stand out is that we size graphics specifically for the application. For instance, if you have a youth shirt option along with an adult shirt, we create specially sized graphics for each line of shirts.
Logos are the foundation of an effective marketing and promotion campaign. Whether you are running an event, looking to get the word out about your company on a shirt, or dreaming of a new brand for your company, our design team at Think it Then ink it is up for the challenge.
Think it Then ink it is a promotional products and branded apparel company in Verona, WI. We build brands with logoed corporate, team, and event products from our vertically integrated design and fulfillment center. Find out about our custom web apparel stores or available products and services at ThinkitTheninkit.com or call us at 608-845-5300.