Madison Futsal Team Spiritwear Store
Outfitting Players and Fans in One Online Store
CLIENT: Madison Futsal
CHALLENGE: Online store for players and fans to purchase spiritwear and quality playing apparel.
SOLUTION: Think it Then ink it Temporary Product Store
RESULTS: A managed store, open in a specific time window, that can present product options and allow for individual selections and purchases.
The Challenge
The client was looking for a supplier that would be able to facilitate and deliver a consistent branding look and quality of apparel for their sports league. Handling money and managing a large apparel spiritwear order can be a daunting task and Madison Futsal asked about options we might have to eliminate the need for a parent or group of parents to coordinate a team apparel order. The client was interested in seeing mock-ups of products with a new logo that would help in a re-branding launch for the league. Additionally, products would span a wide range of options including hats, socks, shirts, coaching polos, and casual sportswear.
The Solution
Think it Then ink it worked with Madison Futsal for product selections and to iron out the details for the online store. After selecting The store includes multiple products with color and sizing options for all ages. A schedule was determined for the store to run for 1 month ending with a final deadline for order placement. At the cut-off date, all orders are processed and fulfilled through our Verona, WI production facility.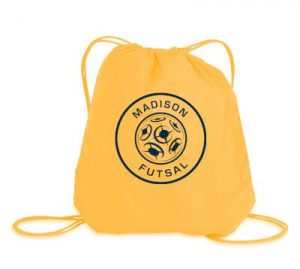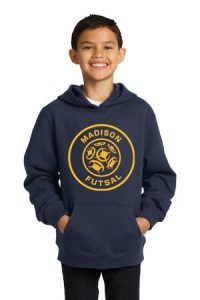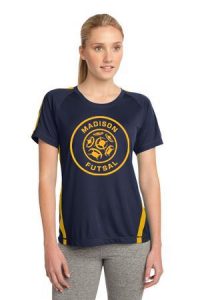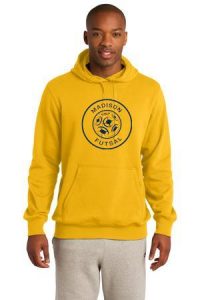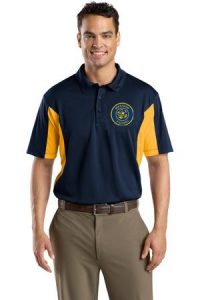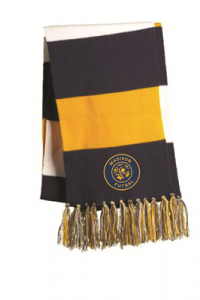 Instant Spirit Gear
Besides making life easy for team managers and parents, what made this a special project was elevating a team spirit with high quality performance materials stamped new logo. Each piece of gear is another notch of pride for the entire organization.
The entire product and apparel catalog includes:
BRANDED APPAREL
Performance T-shirt
Long Sleeve Performance Tee
Ladies Colorblock Perfromance T-shirt
Mens Colorblock Performance T-Shirt
Striped Hooded Sweatshirt
Solid Hooded Sweatshirt
Youth Hooded Sweatshirt
Youth Long Sleeve Tee
Youth Performance T-shirt
Mens Performance Polo
Ladies Performance Polo
Youth Colorblock Jacket
Adult Colorblock Jacket
Cinch Pack
Spectator Scarf
Spectator Beanie
Pom Pom Beanie
About Madison Futsal
Madison Futsal is the only Futsal league in South Central Wisconsin that is affiliated with US Soccer and sanctioned by United States Youth Futsal.  Madison Futsal offers the only form of indoor soccer approved by FIFA in its true and authentic form. Madison Futsal promotes strong research & evidence-based technical/skill development, high player executive functioning (ability to make the right decision under pressure) and quality development.
About Think it Then ink it
Think it Then ink it is a promotional products and branded apparel fulfillment house located in Verona, WI. Starting with an eye for design and with a full complement of in-house screen printing and embroidery services, Think it Then ink it is the go-to supplier in the Madison area. With a focus on Team Apparel, Corporate Apparel and Promotional Products, School Spiritwear, Race and Eventwear, and Corporate Fulfillment Programs, Think it Then ink it completes the conversion from idea to reality.
From promotional giveaways to team web stores, Think it Then ink it is the proven leader for unique and engaging designs that can immediately make brand impressions. Clients big and small choose Think it Then ink it to supply products and apparel on budget and on time.